I AM COVE
I am Cove. Within my sheltered waters there is respite and repose.
I am Cove. The ocean of Life exacts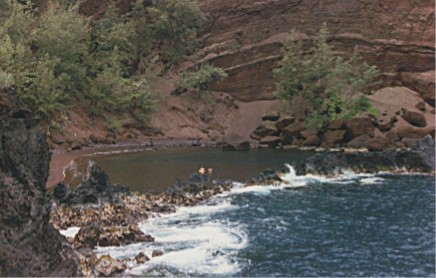 a toll from both flesh and Spirit. Both need time and space to recompose.
I am Cove. I offer a chance to relax--to stop fighting the current for a time. I offer a place to renew flesh and Spirit.
I am Cove. Sit in my shallow waters. Warm yourself in the sun. Let cares and stress float away. Let flesh and Spirit melt into one.
I am Cove. Return to life refreshed and renewed. Return to life at peace within.

Cove is a place of
Repose. Can we put aside
Our daily struggles?