I AM NEPTUNE
I am Neptune. Ruler of the deep. Lord of waters. Consigned to a waterless world.
I am Neptune. I have sacrificed my beloved water to be with you--to help guide you on the mystic path.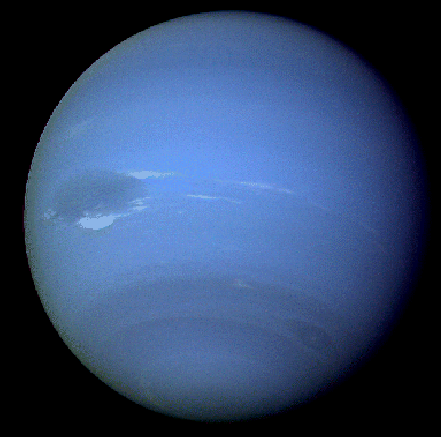 I am Neptune. The shaman's journey goes out from me. The mystic ways flow through my bones.
I am Neptune. Throughout the ages when man has sought the mystic journey, he has turned to outside aids--to psychedelic plants and drugs. Though these may help to start the journey, in the end they are illusion.
I am Neptune. The mystic path begins in you. It starts in every one. Look inside and find the Peace. This is where the path begins. This is your connection to the stars.
I am Neptune. Reality dwells inside you. All the rest is illusion. At times a beautiful, love-filled illusion--at others a gory scene. Look through illusion and find the Truth. Find the mystic shaman's way.

Neptune is where the
Path begins. Can we find the
Shaman's path inside?