I AM EARTH
I am Earth. The abundant nurturer, provider, and maintainer.
I am Earth. I am the soils, the rocks, the metals of this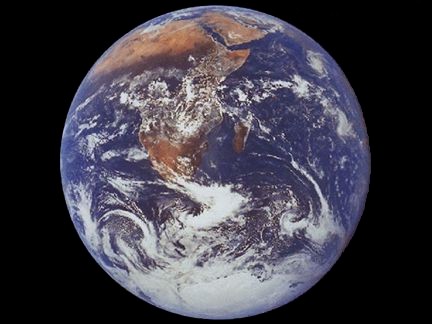 planet which you call home. I am its waters, its air, its mountains, and its valleys.
I am Earth. I am your mother. I gave you life. But more importantly, I gave you a chance. I gave you a place to learn and grow. A place to commune with your spirit and glory in the possibilities--the endless forms--which life can take. A place to learn of Beauty and of Love. I gave you a base in the cosmos from which to reach for the stars.
I am Earth. The foundation for your dreams. And you--born of my love for the universe--are the child of the stars. Remember me, love me, and honor me. But your purpose is to transcend me.
I am Earth. I am mother watching her children fly away to greater glory.

Earth is life and home.
Can we respect her love while
Reaching for the stars?