I AM BLACK HOLE
I am Black Hole. From being something few had ever heard of, I have become a common household name.
I am Black Hole. I am the nothingness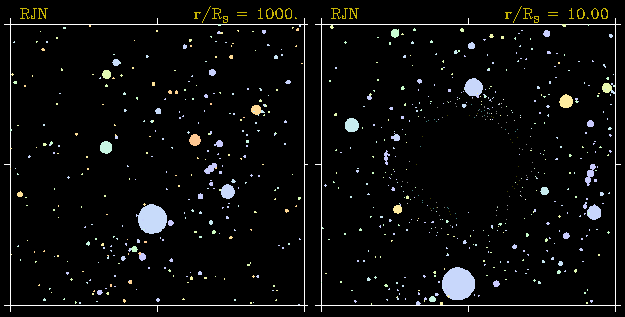 into which all matter sinks. I am the darkness that engulfs the light. I am the end of your laws of physics. I am the realm where things are not as you think they should be.
I am Black Hole. In the realm of flesh, I am a pressure valve. But in the realm of Spirit, I am the event horizon through which you pass on your way to understanding.
I am Black Hole. Do not fear me. I am a momentary thing. You are quickly past the darkness on your journey to the Light.
I am Black Hole. On my far side lies another world--a world of Light and Love--a world of Joy and Peace--a world of Spirit strong. A world where you belong.

Black Hole pulls us to
The Light. Can we pass through her
Event horizon?