I AM EAGLE
I am Eagle. Swift of wing. Keen of eye. Sharp of beak and talon.
I am Eagle. Riding high on thermal vectors. Soaring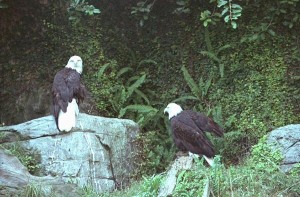 far above the Earth. Reaching out to Grandfather Sun.

I am Eagle. Looking down on Mother Earth. Glorying in the freedom of Father Sky. Knowing that there are no boundaries--that all is One.

I am Eagle. Messenger between the worlds. Ferrying news from Earth to Sky. Bearing enlightenment from Sky to Earth. Carrying Love and prayers both ways.

I am Eagle. Come soar with me. Learn to ride the currents of life. See the Earth from high above. Know that you are part of All. Know that all there is is Love

.

Eagle flies high in
Father Sky. Can we know there
Are no boundaries?