I AM URANUS
I am Uranus. I am the breaker of patterns--the former of new.
I am Uranus. I am the place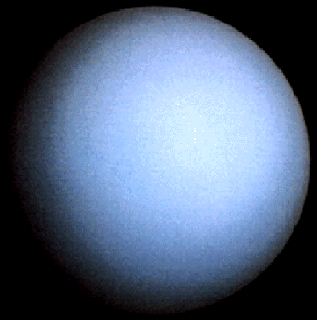 of transformation. I am the major disrupter of your life.
I am Uranus. I will not be denied. I will not let you wallow in the mire of old worn-out patterns. I will hurl you kicking and screaming into the future.
I am Uranus. For those of you who will not heed the still, small voice, I am your greatest fear. I am the booming, roaring voice that levels mountains.
I am Uranus. I am here. I am the end of safety. I am the beginning of the journey you so feared.
I am Uranus. The beginning is the worst.

Uranus brings the
Transformation. Can we break
Our worn-out patterns?