I AM STONE
I am Stone. I am a pebble tumbling gently in the flowing stream. (Ouch!) I am a rock sunning myself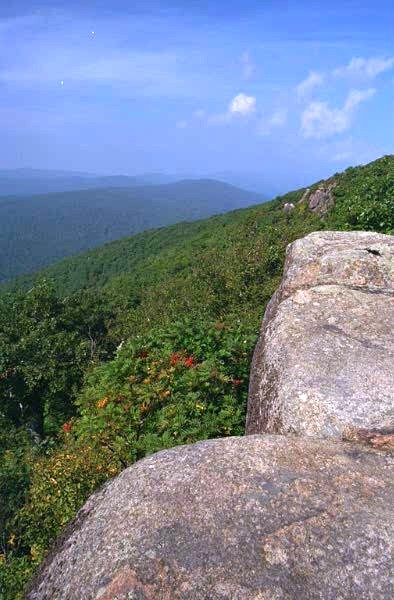 peacefully in the midst of a meadow. (Oh no, here comes that cow again! Cowpie for dinner! Yuk!) I am a boulder quietly contemplating the Beauty of the Earth from the edge of a cliff. (And about to learn a lesson of great gravity. Look out below!)
I am Stone. Because I sit so still, you think that I am dense (and have no sense of humor). Because you move so fast, I might think that you are frivolous (and are a source of humor). Isn't perception interesting? Isn't perception limiting? (Isn't your hair a mess?!)
I am Stone. I am the great philosopher (I think therefore I am). For millenia mystics have sought the state in which I dwell (To be or not to be--that is the answer). Perpetual observation and contemplation (I am therefore I think about whether 'tis nobler to be in the mind or out of it).
I am Stone. I have watched civilizations come and people go. I have seen mountains rise and be washed away. I have watched the dance of Life and listened to the songs of Love. Who wouldn't be a philospher (who wouldn't talk too much)?
I am Stone. Not to strive. Not to accomplish. Not to fail. Just to accept. Just to enjoy. Just to be. To take the time to stop and watch the dance of Life. (To contemplate your navel.)

Stone teaches the zen
Masters. Can we learn to see
Through the illusion?