I AM MULE
I am Mule. Part horse--part donkey--a hybrid bred to serve man's needs. But I chose to inhabit this body--to learn what it could bring to Life.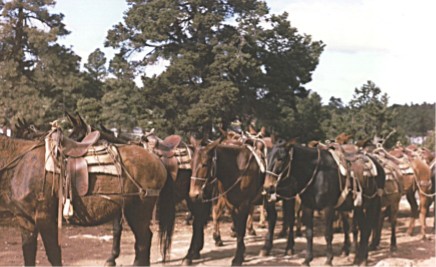 I am Mule. You call me stubborn. But I know this body now. I know its strengths and limitations. I know when it needs food--water--rest. I will not push it beyond its limits.
I am Mule. Others may serve man beyond their strength. They may continue past all reason. They may sacrifice themselves to no good end.
But I am Mule. I set the limits. Shoot me if you want, but I will not move when this flesh has reached its bounds.
I am Mule. Learn to know the limits of flesh. Respect and honor the needs of flesh. Flesh pushed to death for no good cause is opportunity wasted.

Mule knows his limits.
Do we ignore the needs of
Flesh to reach our goals?