I AM KOALA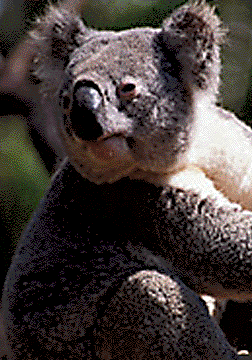 I am Koala. Cute and cuddly, right? Not on your life!
I am Koala. I stink. I scratch and claw. I am not fun.
I am Koala. Still you persist in finding me cute and cuddly. What does this say about you?
I am Koala. Am I my reality or your illusion? Am I what I show you or what you dream? Am I one, the other, or both? Or maybe I am something altogether different.

Koala is not
What we think. Can we accept
Truth when we see it?