I AM KANGAROO
I am Kangaroo. Strange creature from a strange land. Not long ago only a few knew who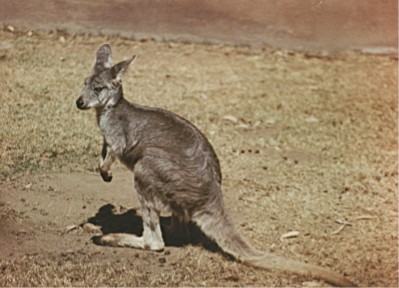 I was--Australians and shamans.
I am Kangaroo. Marsupial here. Representative of a small group whose young crawl into life undeveloped, and immediately face their greatest challenge--a journey over immense distances, blind, with no roads to follow. Completing the journey is a chance at life.
I am Kangaroo. Is your own journey really that difficult? Are you so vulnerable after all?
I am Kangaroo. The end of the journey is safety, nourishment, and a warm embrace. No, I meant the end of your journey.

Kangaroo knows the
Journey to life. Can we start
Our journey to Truth?