I AM ELEPHANT
I am Elephant. My footsteps are a drumbeat upon our Mother Earth. My footsteps measure out the heartbeat of our Mother Earth.
I am Elephant. I trumpet to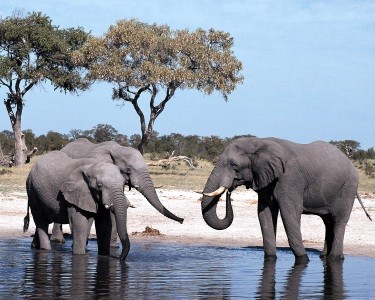 awaken our Father Sky. I trumpet to call forth the rain from our Father Sky.
I am Elephant. Neither Mother Earth nor Father Sky can forget their children when I step, when I trumpet. I remind them daily of the life they have created--of the Love that they have shared.
I am Elephant. I remember Mother Earth. I remember Father Sky. I remember all their children. I remember.
I am Elephant. I maintain the lines of energy between our Mother Earth and our Father Sky. As long as I step on Mother Earth and trumpet to Father Sky, they will remember.

Elephant is here
To remember. Can our flesh
Remember Spirit?