I AM EEL
I am Eel. I am the water snake.
I am Eel. In case you had not realized it, I am what you fear, not Snake. I am what you see in your nightmares.
I am Eel. We have an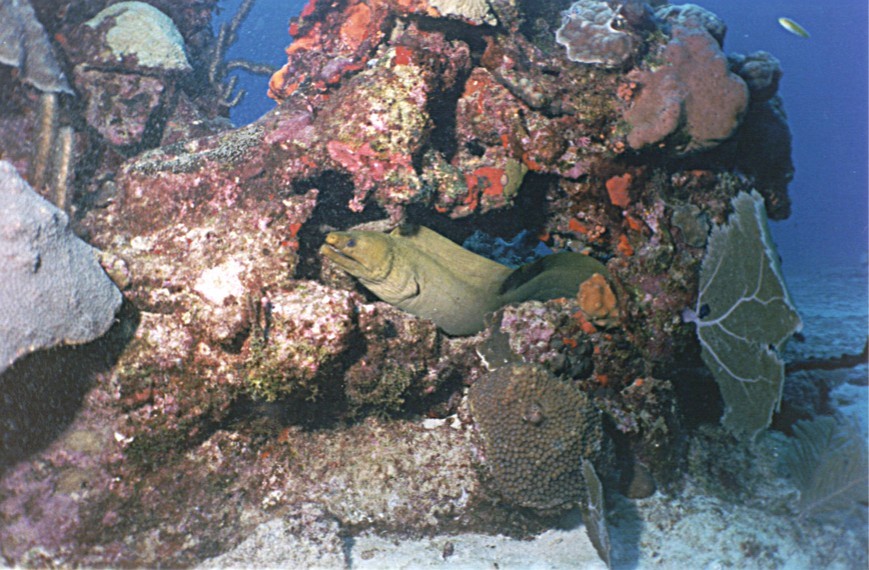 ancient history, you and I. Our paths intersected near the start. You quickly learned not to like me.
I am Eel. Our paths diverged. You walked upon the land. I stayed beneath the water. You transferred your dislike of me to my terrestrial cousins. You forgot me.
But I am Eel. I have remembered our interaction. Although I was only being myself, I regret the fear I caused. I regret the fear I still inspire.
I am Eel. If I could, I would change our past. I would try to start anew. But, alas, that will not be.
I am Eel. What cannot happen between our species can still happen in your life. You do not need to be ruled by yesterday's fear. You can start your life anew. You can leave your fears behind.
I am Eel. You are Human. The future is your choice. Do you choose to be ruled by past fear? Or do you choose to step into a brave new world of Love?

Eel would have us end
Our fears and step into a
New and Loving world.