I AM CAMEL
I am Camel. I am the creation of Desert.
I am Camel. I have learned the lessons of self-sufficiency and self-reliance. I do not depend on Desert to give me water. I carry it myself. I do not look to the sands for food. I store it in myself.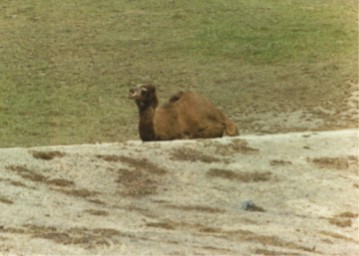 I am Camel. Not needing to eat or drink gives a very unique perspective. The time and energy spent in these earthbound tasks can be put to other uses.
I am Camel. Sitting through a sandstorm creates a timeless place. The world is blown away and shrouded from my view. Waiting for the storm on Earth to end, I can traverse the galaxy.
I am Camel. Feel the dry heat of my home. Taste the acrid sand. Use the time you have on Earth to journey to a timeless land.

Camel's strength is in
Acceptance. Can we accept
What we have chosen?