I AM ANT
I am Ant. An army strong and mighty. The maj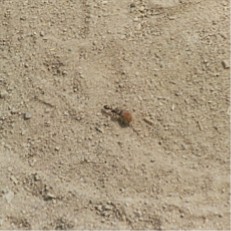 or disrupter of picnics.
I am Ant. Organized. Disciplined. Dedicated. Cooperative.
I am Ant. Living peacefully in a community is not an easy task. It requires awareness and sacrifice.
I am Ant. I am a social creature. I have no desire to be an individual standing alone against the world.
I am Ant. I know that living in society is a compromise of personal freedom. It seems a small concession.

Ant is an army
Strong and true. Can we learn to
Be one though many?