I AM ZEBRA
I am Zebra. Like you, I have close cousins. Mine is Horse. But I am not Horse, and our paths are very different.
I am Zebra. When you look superficially, you see sameness. But this is not Truth. Like snowflakes, no two zebras are exactly alike.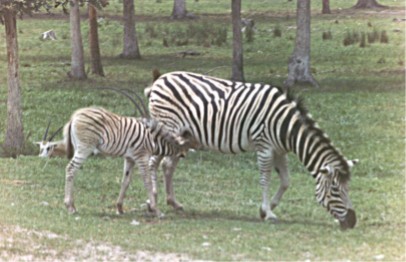 I am Zebra. As each zebra is different--an individual--so are all the forms of Life different and unique. It is easy for you to see each individual zebra as one of the whole. Cannot you do the same with each form of Life?
I am Zebra. Individual embodiment of the All. Uniquely part of the Whole. A momentary choice to learn and grow and experience a little differently than my brothers and sisters. Eager to bring my life back to Life.
I am Zebra. See with eyes of understanding. See the part and know the whole.

Zebra's sameness masks
The Truth. Can we honor both
The one and the All?