I AM TURTLE
I am Turtle. I cover the Earth. I live in forest, bog, desert, mountain, river, pond, and ocean.
I am Turtle. I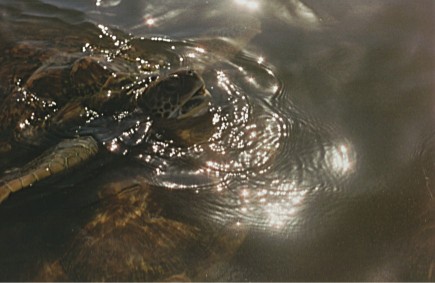 am Mother Earth's telegraph line. I survey the state of Nature. I have done so through all time.
I am Turtle. I am not separate from Mother Earth. I live always in her bosom.
I am Turtle. I am ancient on the
Earth. I have heard my Mother's cries. I have seen my brothers be born and die.
I am Turtle. I am the connection. I am the connector. I am the connected. I am my Mother Earth.
I am Turtle. Reconnect with Mother Earth. Put aside the illusion of separateness--of conquest. Work with your Mother and be your best.

Turtle connects with
Mother Earth. Can we recall
Our own connection?