I AM TIGER
I am Tiger. "Tiger, Tiger, burning bright." I like this image. I like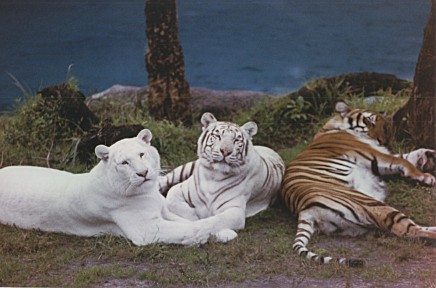 its power. I like its recognition. I accept it. I take it to myself.
I am Tiger. I could sing to you of many things--of self-reliance, of power, of patience, of the quiet approach. Of savoring Life in all its faces.
I am Tiger. I choose to sing of other things. I choose to sing of burning--of giving off light and heat--of becoming energy in the flesh.
I am Tiger. I burn with Life. I burn with Love. I burn and still I am.
I am Tiger. I am energy first, flesh a distant second.
I am Tiger. Turn yourself into a fire. Burn away the illusion of flesh and see yourself as you truly are--energy burning, burning bright.

Tiger is Spirit
Burning bright. Can our Spirit
Burn bright with our Love?