I AM STORM
I am Storm. I am Nature's reaction to your fear.
I am Storm. I am Tornado, born of the swirling fears that lift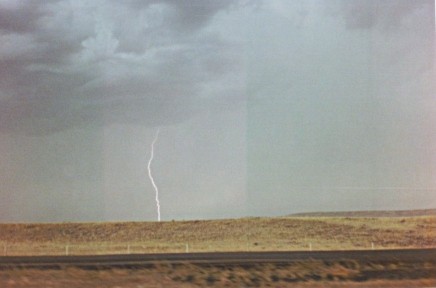 you up and carry you away. I am Monsoon, born of the rushing fears that wash you away. I am Lightning, born of the jagged fears that strike quickly and then are gone, but leave a residue.
I am Storm. Did you really think that Nature need be so violent? Nature is calm and gentle and serene. She is a lady.

I am Storm. Your fears--your thoughts--are energy. They are not confined by walls of flesh. They are not tied to bone.
I am Storm. Your fears escape into the world. Their energy affects all. Where all was once Love and Peace, they bring dis-harmony.
I am Storm. Although I offer you the chance to grow by showing you the real impact of your fears, few heed the lessons.
I am Storm. Living in fear and channeling fear is not needed--it is choice.

Storm is our fear made
Manifest. Can we turn from
Fear and regain Love?