I AM SEQUOIA
I am Sequoia. I am the largest embodiment for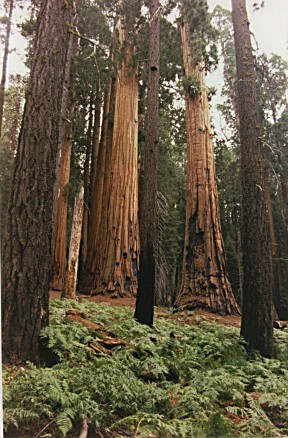 Spirit. I am ancient in my youth.
I am Sequoia. My size inspired greed. My age was not considered. My wisdom did not matter.
I am Sequoia. Though there are fewer of me now, those left have taught their lesson well. My size and age now inspire awe. Those that can see and hear can penetrate my wisdom.
I am Sequoia. I stood at the beginning. My knowledge is direct. Few generations passed between then and now.
I am Sequoia. I have survived the test of time--the trial by fire.
I am Sequoia. Feel my strength. Feel my ancient knowledge. Feel my wisdom spreading underneath your feet.
I am Sequoia. Sit with me and I will open out your Spirit.

Sequoia is the
Ancient wise one. Can we feel
Her Truth beneath us?