I AM PEACOCK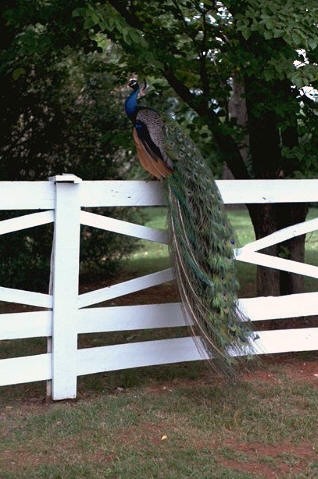 I am Peacock. The hand of God has painted me. The touch of the Creator has branded me.

I am Peacock. Long ago I touched the Truth. I saw what others fail to see. I heard the mystic song.

I am Peacock. Behold the Truth set in my tail. Set plainly forth for all to see. Behold the Eye of God.

I am Peacock. Though I carry Truth so boldly, and call it out repeatedly, few see more than pretty colors. How can they be so blind?

I am Peacock. Showing you the way to Truth. Calling you from down the path. Will you follow where I've been? Will you seek the Truth?

Peacock carries the
Eye of God. Will we be blind
To the Truth she shows?