I AM OCEAN
I am Ocean. Warm and softly lapping on a sunny beach. Cold and frozen and heartless. Roaring with a tsunami.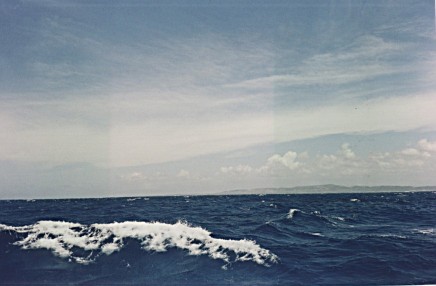 I am Ocean. The womb of Life. And still the home of many creatures. But for those who left my soft embrace to walk upon the earth, I am almost instant death.
I am Ocean. I am mystery and challenge. I have kept my secrets through the ages. I have tantalized.
I am Ocean. I am not just water. I am energy surrounding Mother Earth. I am the current of Life. I am the conductor. I am the regulator. I am the climate-maker.
I am Ocean. I am Life. I am Death. I am the challenge in between.
I am Ocean. Immerse yourself in me. Play with your cousins. Feel my energy--my life. Feel my currents criss-crossing the globe. Feel me holding the Earth together.

Ocean is the womb
Of Life. Can her energy
Bind us together?