I AM DONKEY
I am Donkey. Faithful servant. True friend. Reliable companion. Patient. Willing. Undemanding.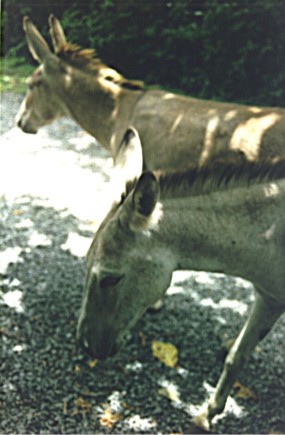 I am Donkey. Sometimes stubborn. Sometimes knowing more than you. Sometimes telling you when to stop.
I am Donkey. Marked by my service. Touched by the grace of Love. My purpose was forever changed--my goal is now to spread the Love that was once showered on me.
I am Donkey. Being touched by perfect Love brings a wisdom beyond all understanding--a connection with the All more complete than anything known before.
I am Donkey. My patient service, my willing love, is but a foretaste of the All.

Donkey felt the touch
Of perfect Love. Can we strive
To relive that Love?