I AM CRANE
I am Crane. I am the primal focus.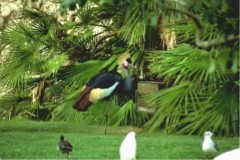 I am Crane. My path is clear although it may not be another's way. I will follow my path with patience and perseverance. I will focus my energy on my reality. I will not be distracted by illusion.
I am Crane. I wade in the waters of creation. I draw inspiration and ability from the very source. My creativity is my focus.
I am Crane. I am a link. I connect to Spirit on many planes. I draw the creative force of Love from everywhere I find it.
I am Crane. Focus is the start. Focus inward to find the well-spring of creativity. Focus outward to bring your creation into Life.

Crane is the primal
Focus. Can we focus our
Creativity?