I AM AURORA
I am Aurora. Your scientists have short and sweet explanations for my existence. But I am much more than they imagine.
I am Aurora. I am color in the sky. I am fireworks beyond your control.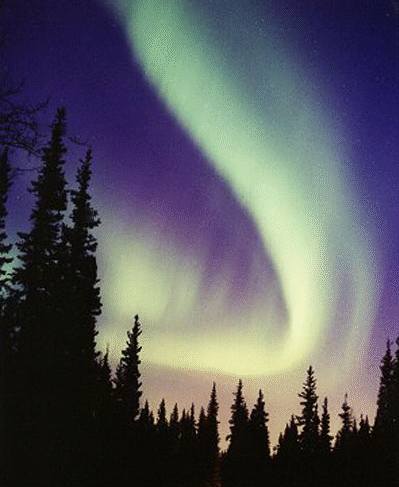 I am hot beauty on a cold, clear night.
I am Aurora.
I am born of the same innocence and purity as Rainbow. But I am the joyful dance of light.
I am Aurora. Gaze into my depths. Ride my shimmering waves. Draw my sheets of color around you. Feel the Love within me.
I am Aurora. Like so many others, I call to you to look beyond your world. To gaze into the heavens. To reach for the stars. Like so many others, I remind you that you are not alone.
I am Aurora. Drink deep of my Love and Life. Fill your soul with me. Let my light and color carry you home.

Aurora is a
Dance of Light. Can we ride her
Waves back to our home?